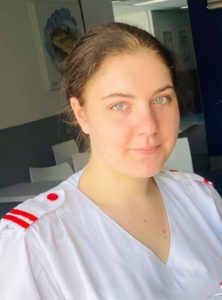 AMBER BEEFORTH – UNIVERSITY OF PRETORIA – TEN CAMPAIGN AWARD 2021
I have always loved helping people. When I was 7, I joined cubs and they had a first aid day, where we learnt basic first aid. I loved seeing how to clean and dress a wound, how to address different situations, how you do the ABC's (airway, breathing, circulation and consciousness) and how as children it is important to call for help with a phone or using the buddy system to call an adult. In grade 9 my biology teacher said I had the passion but not the aptitude for the subject and should rather not continue with biology, but I did.
There was a news article that spoke about the nursing shortages affecting healthcare and my dad suggested I consider being a nurse, as I loved to research and help people. I applied at the University of Pretoria and earned a place. During orientation, the nursing department spoke to my class about being a nurse and I knew I had made the right decision.
I love that as nurses we have multiple different avenues to practice, we don't just treat patients with medication but develop nursing interventions, like positioning patients and turning patients to increase circulation and relieve pressure on pressure sites to decrease the risk of developing pressure sores. I enjoy that we don't just treat patients when they are sick but develop health education and community programmes to prevent illness and increase health knowledge. The relationship we have with other disciplines, developing care plans and ensuring we provide the best holistic care for the patient.
All the support and kindness I received from the senior staff and more experienced student nurses taking the time to talk to me and assist me makes me thankful. I would like to make a difference in my profession because of my love for nursing and research, by developing health education programmes and community outreach to reduce the number of patients we see in tertiary health care.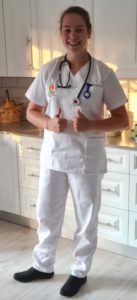 ELISE TIJSSEN – UNIVERSITY OF PRETORIA – TEN CAMPAIGN AWARD 2021
I always wanted to be a nurse. I have many nurses in my family and I was always interested in what they were doing. I love to help people and I enjoy anything medical-related. Comparing these two interests, the most obvious field of study for me would be nursing. I had several opportunities to go with my aunt into the hospital setting while she was working as a nurse, and later I also did a shadowing program through Netcare.
One of the reasons I enjoy nursing is the gratitude on a patient's face when you do something small for them and know that you just made that person's day. The second reason is the science behind nursing, seeing in practise how the theory side of the human body comes to life.
The fact that some patients pass away even when you did your best for them is very challenging!   I have to accept that I can't control a person's life and health.  Seeing how people neglect their health even if they have received good health education is difficult – they counteract their own healing process.
I value the small things. Giving my all to the patient and helping them as far as I can. Inspiring other nurses to give their all and not only see nursing as a job and a way of income, but to see it as a calling and a way to serve others. Getting as much experience as possible, to be able to help the next patient even better. Also, I would like to volunteer in my community to help improve the community health too, as some of the people in the community might need health services, but do not have access to it.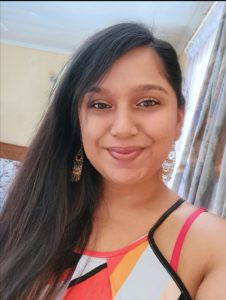 AMISHA SINGH – UNIVERSITY OF JOHANNESBURG – TEN CAMPAIGN AWARD 2021
I have always had a passion for healthcare and human interactions. The role of a nurse is simply not to only be a caregiver, but to also promote health and treat patients holistically. I have seen the effects that competent and empathetic healthcare practitioners have on a community, as well as families of healthcare workers, especially during the Covid-19 pandemic. During this pandemic, the importance of nurses has truly been highlighted. I wish to provide patients with an exceptional level of care and expertise and hope to achieve this through my pursuit of a nursing degree.
I can say that interacting with different groups of people and making a difference to their lives, even in the smallest way, has been my favourite part of nursing thus far. I hope that as my training and career progress I can continue aiding people with regaining their health and thereby contribute to the future of nursing. I will never forget the day that a patient had thanked me for treating him with respect by asking him for his name while he was known as 'Unknown'. Treating people with respect and dignity is a fundamental principle which sometimes gets taken for granted.
Although the nursing profession is both physically and emotionally demanding, these challenges do not personally outweigh the reward of this career and the potential it has. Nurses are often overlooked and underappreciated. Both patients and staff tend to treat nurses with much less respect than other professions within the clinical setting. However, I do believe that we will be able to change this narrative by maintaining nursing standards and producing competent nurses who can provide excellent patient care.
My hope is that Nursing will become a more inclusive and innovative field. The mental and physical health of nurses is also crucial, as healthy nurses will be able to promote patient health. As nursing professionals, we need to evolve with the way we provide care for a patient and facilitate their needs.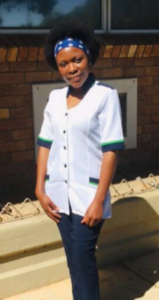 PRISCA MUTEMASANGO – NELSON MANDELA UNIVERSITY – TEN CAMPAIGN AWARD 2021
I decided to study a bachelor's degree in Nursing Science because I would like to make a difference in people's lives daily.  The nursing profession to me means a fulfilling career path in terms of providing care to a variety of people. I would hope to one day graduate and pursue a career as a Registered Nurse, specialised in caring for the elderly to improve their quality of life.
In my spare time, I like to go around my community checking up on the elderly to see if they are being carefully monitored with regards to taking their chronic medication as prescribed and checking their vital signs. I volunteer at old age homes, but my visits have reduced due to Covid 19 regulations to curb the spread of Covid 19. Additionally, I hope to someday give back to the community in the future by supporting needy students and I also hope that I can become that person that people look up to for encouragement to give back to their communities as much as they can.
I currently reside with my single mother, Annah Zimano, who suddenly lost her job in November of 2020 during the first lockdown period in South Africa. Before the beginning of the lockdown, when my mother was still employed, she was able to make ends meet and pay for my tuition fees but the sudden change of her losing her job, unexpectedly brought about a huge change in our lives and mainly in my academics. This means that there will not be other financial means to sustain our basic needs, let alone my educational means.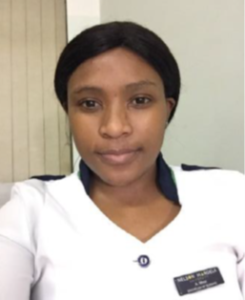 ASIPHE MONI – NELSON MANDELA UNIVERSITY – TEN CAMPAIGN AWARD 2021
I come from the dusty rural area of a small town called Stutterheim. I grew up in a community with few resources and no supporting health infrastructures for the sick, elderly, the injured, as well as abused children and women.   It was my duty as child to care for my frail, elderly grandparents.   I used to wash them, feed them, and travel the long distance to get medication when they were sick. I also cared for my younger siblings at that time. While taking care of my grandparents and my siblings I discovered a deep sense of fulfilment.  It was those moments that led me to discover that my passion and calling was in nursing.
During my high school years, I was part of a student support group where we worked with young people who were affected and infected with HIV/AIDS. As a student nurse it has been very fulfilling to be counted amongst the frontliners who are helping the community in the fight against Covid-19. Now more than ever, I know for sure that nursing is my passion and calling.
As nurses we stood in the gap to be like family to our patients who were not permitted visitors due to Covid-19 regulations. I'm a very compassionate, kind, hardworking and caring person and it gave me great joy to support my patients in this way.
My biggest challenge has been trying to raise the finances necessary to complete my nursing education.   My family have very limited financial means.   It will be a great honour for me to complete my nursing education, to have the opportunity to give back to the community that I came from, where people are desperate for nurses to help them.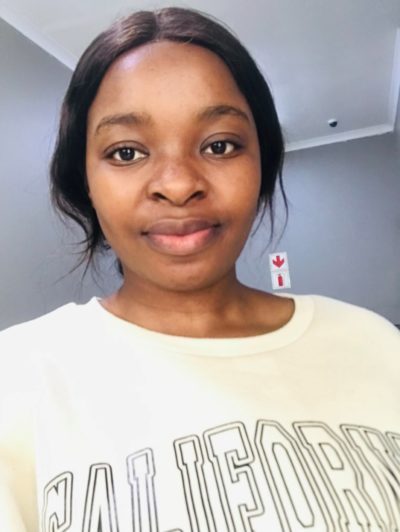 LUSANDO XHEGO – NELSON MANDELA UNIVERSITY – TEN CAMPAIGN AWARD 2021
Lusanda describes herself as compassionate and strong-valued. She loves to put a smile on people's faces and to offer hope through difficult times. Lusanda has good interpersonal skills which enable her to become a confidante of her patients. She loves to celebrate the successes of her patients, support their wider families, and help her patients to overcome.
Nurse Xhego loves nursing because it gives her room to grow professionally, learn a diverse range of skills, and improve her communication. She chose nursing because of the challenges required in critical thinking, adapting her environment, and because of the unlimited potential for growth. Lusanda acknowledges that nursing is filled with challenges: the emotional burden of watching a patient die despite one's best efforts, the lack of resources, and fatigue. Despite this, she hopes to make a difference in her community through education, patient advocacy, and emotional support of her patients.
Nurse Xhego loves the fact that every day when she wakes up, she has the opportunity to make a difference in someone's life.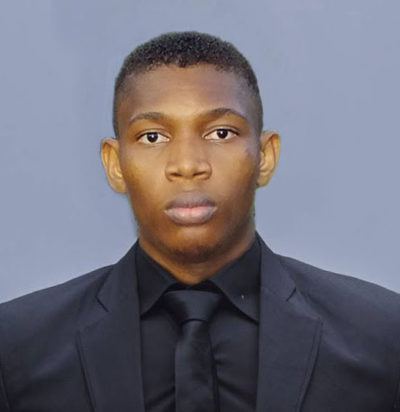 MOHAMMED ABDALLA – NELSON MANDELA UNIVERSITY – TEN CAMPAIGN AWARD 2021
Mohammed has a willingness to help and serve others which is summed up in a quote from Mahatma Ghandi, "The best way to find yourself is to lose yourself in the service of others".
After school he volunteered at a refugee camp hospital and has continued to volunteer throughout his years of study.  He helps at both the Missionvale Care Centre as well as the Sinethemba Children's Home.
Mohammed finds people interaction as the most challenging aspect of nursing, but also the most rewarding: helping patients and families through difficult times by building rapport but maintaining professionalism.  All this must be tempered with compassion, kindness and empathy.
Nurse Abdalla is very involved with the "clinic in a bag" initiative through the Nelson Mandela University. This initiative empowers rural communities to be able to access healthcare services using modern technology. This bag contains all the devices necessary for detection and diagnosis of diseases, as well as patient management.
Mohammed sees nursing as the means to live out his passion of serving others and making a difference in people's lives.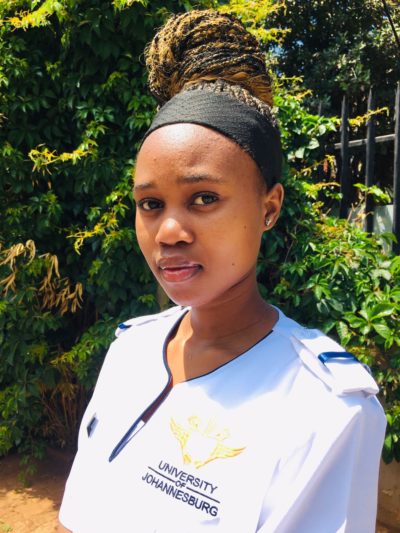 SANDISIWE KHANYI – NELSON MANDELA UNIVERSITY – TEN CAMPAIGN AWARD 2021
Sandisiwe has a brilliant and imposing personality. Full of enthusiasm, she is always ready to challenge research and to integrate it into her practical work. Her academics are a priority for her, yet she manages to balance family, friends, work, and study.
Nurse Khanyi has excellent communication skills and remains motivated even when under pressure. She shows professionalism in her ward work and is able to adapt easily to different environments and hospital departments.
Sandisiwe has gone beyond her duties in helping others with their work and projects. She has assisted in organising ward structures and shows leadership ability in a polite and respectful manner.
The nursing profession is richer for having such a person of calibre to call their own.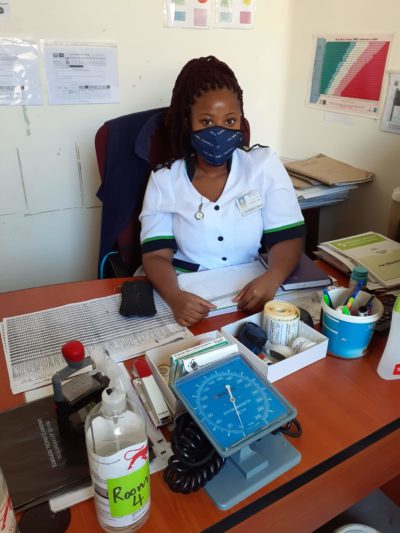 NGAMANE MAVUME – NELSON MANDELA UNIVERSITY – TEN CAMPAIGN AWARD 2021
Muvame was very young when her mother passed away from an illness. Instead of driving her away from a medical career, she was drawn to helping other sick people and supporting them and their families negotiating times of sickness.
Nurse Ngamane loves being able to work with a diversity of people all over the world, and she loves the opportunity to learn. Being able to equip people by educating them and caring for them makes her feel like a super hero without a cape!
Muvame is passionate about changing the perception that people have about nurses. She is determined to do this by providing the best possible care that she can give. She says that nurses must never overlook the importance of listening to a patient and showing them respect. To her, one of the most important attributes of a nurse is respect for the patient – be they old or young.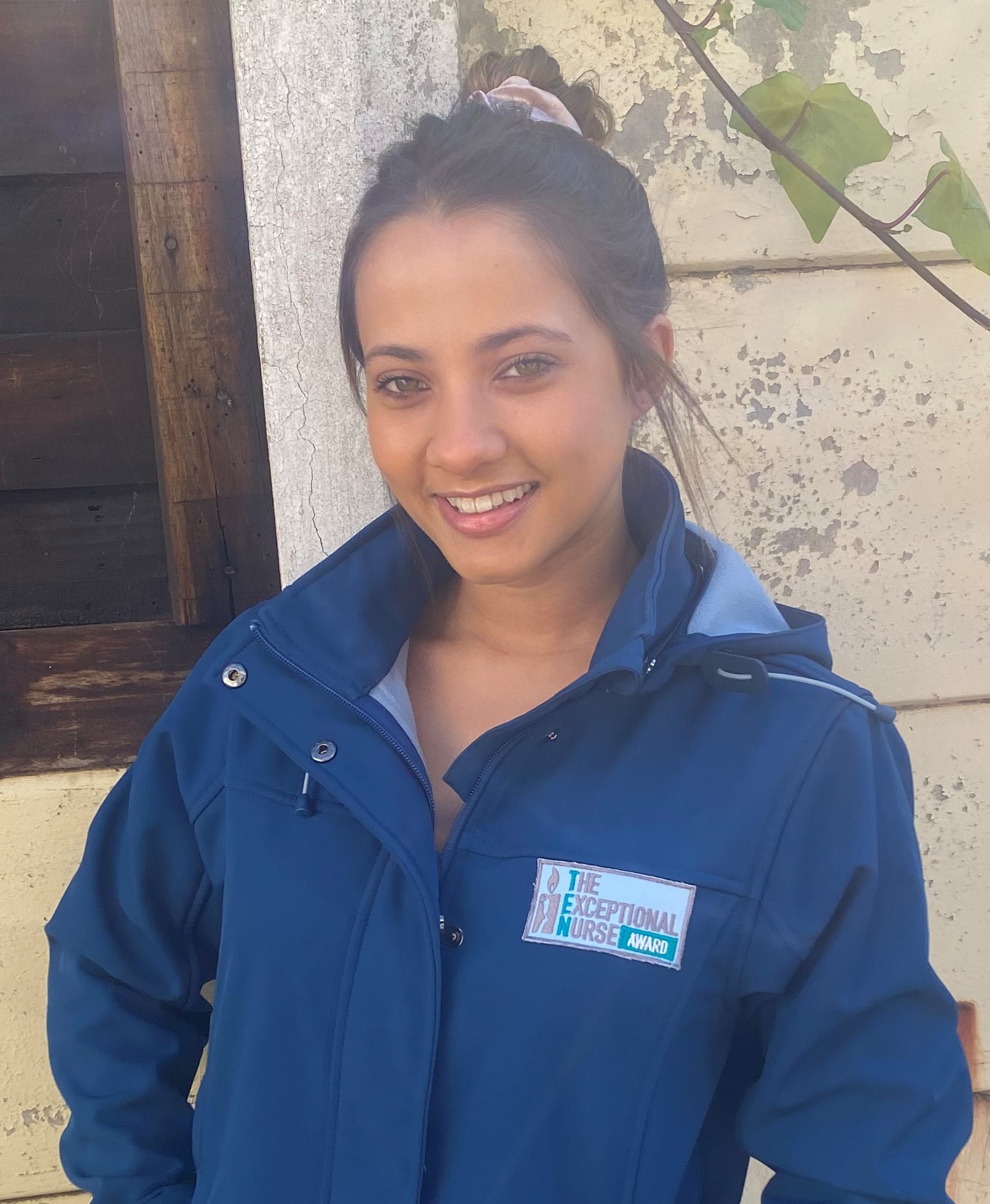 CAITLYN BOWERS – NELSON MANDELA UNIVERSITY – TEN CAMPAIGN AWARD 2021
When a family member fell ill to cancer in 2018, Caitlyn had to jump in and become nurse. She started to fall in love with the idea of caring for others, and began to receive compliments on her kindness, compassion, and empathy. Despite applying late for her nursing course, she was accepted the very next day and has never regretted her decision to study nursing.
According to Caitlyn, the best thing about nursing is caring for someone besides herself. She says it is a privilege to look after others and she sees a beauty in lifting someone from a place of illness. She loves helping people and nursing gives her the opportunity to do this every day. She is also a very social person and she loves meeting new people and talking to them.
Caitlyn finds herself becoming emotionally attached to patients which sometimes leaves her feeling drained. She sees this as both a strength and a weakness, but with her optimistic personality, she is determined to always do her best. She avoids short cuts and is committed to doing things properly and correctly without complacency. Her aim is to always treat patients in a way she would like to be treated, and to give of herself one hundred percent.
"People may forget what you said, but they will never forget how you made them feel."
– Maya Angelo