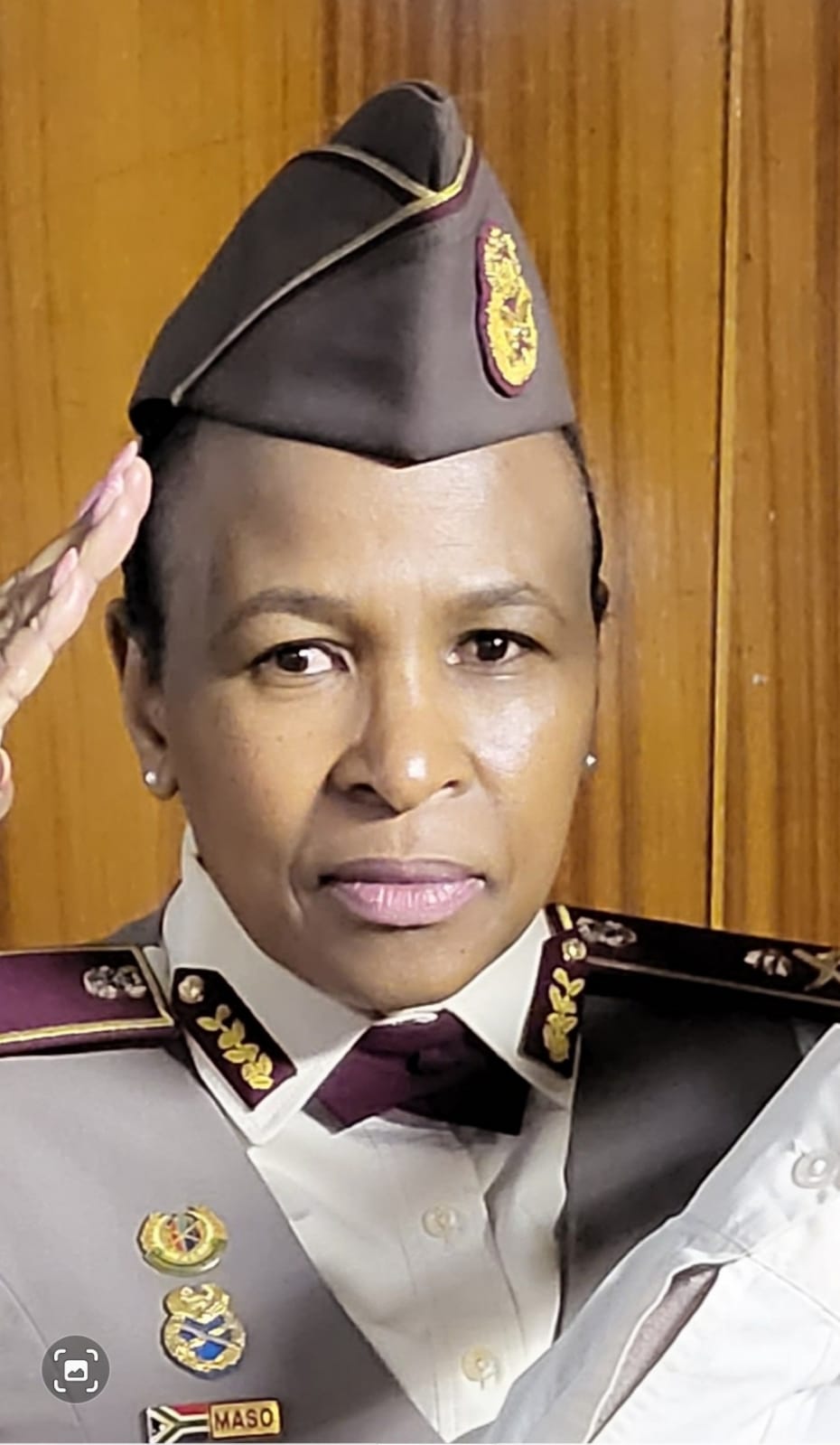 General Zuziwe Maso was not happy to remain a general nurse. She has been very intentional about studying further to make an impact in her nursing career. Zuzi is a motivation to her peers and colleagues. She has moved through the military ranks and achieved much success with many highlights in her career.
We interviewed her in January 2023 when she was still Brigadier General, and at the time Director Military Health Nursing. She has since been promoted to Major General.
What a privilege to share the story behind this inspiring nurse!
What made you choose nursing as a career?
I chose Nursing as a career as my mom was a Nurse. I admired the way that she worked so hard, coming home late after assisting and saving lives from the infectious disease ward. I looked up to her with her white starched and belted uniform. Upon completing Matric, I was diverted from doing Medicine by a social responsibility of having a child. My mom was on a course and not able to assist. With my good matric I was accepted to do General Nursing. I'm so grateful as it was God's plan to put me in the best profession, saving lives and making a difference to families.
Where did you train?
I trained at Glen Grey Hospital, Lady Frere, Eastern Cape
Have you pursued any further qualifications after graduating as a professional nurse?
Yes, I immediately decided to further my nursing career, studying a BCur Administration & Education. I joined a group of aspiring colleagues who had a vision to take the nursing profession to greater heights. Other qualifications and courses: Operating Theatre Nursing Science, Nursing Administration, Honours in Nursing Education, Post Graduate Certificate in Management, MBA specialising in Management Science, several military courses from Officer's Formative Course, Medical Platoon Commander Course, Junior Staff Course, Joint Senior Command and Staff Course, Diploma in National and International Security Studies and Executive National Security Program. I am currently doing data analysis towards a PHD in Health Management Studies.
What do you love about your career?
I love the fact that nursing gives people HOPE.   I love seeing patients recover from the healing hands of nurses! I thank God for these giving hearts that care for the sick.
What do you find the most challenging?
The most challenging aspect for me is attracting new entrants into the Nursing profession.   Millennials don't seem interested in nursing. They struggle to view themselves as independent nursing practitioners. They have a different mindset which views bureaucracy as indoctrination, routine with no stimulation or space for creative ideas. The shortage of nurses, the shortage of equipment and the demands of a growing population makes providing good nursing care very challenging for all nurses in public healthcare today.
What for you are the important qualities of an exceptional nurse?
An exceptional nurse is one who goes out of her/his way, against all odds, to assist those in need of care. They must have a love for helping the sick to be in this career.
Do you have a particular philosophy or faith conviction that impacts the way you live?
My philosophy is:  "Do your very best in all situations, ensure that your presence is meaningful and with each encounter, impact those around you". My faith conviction is to "Fulfil God's purpose for my life".
What advice would you give a young person hoping to pursue a career in nursing?
I would use what my 24-year-old daughter once said to me: Someone must be there to take care of your loved ones as their health deteriorates….
I would add these words: Be their hands when they cannot feed nor wash themselves.  Be their comforter when they cannot move, willingly assisting when they cannot walk.   Be a companion when they are lonely, missing family and friends.
How do you hope to make a difference through your career?
I hope to make a difference by being an advocate for the nursing profession in various forums:  The Department of Higher Education & Training (DHET) in support of changes impacting on Nursing Education, SANC, Department of Health.
Being a leader who lifts others up to help them succeed.